The DMR-MARC Worldwide Network
Our network is an all-digital group of over 200 MOTOTRBO DMR repeaters in 20 countries with over 3,500 users. We are all amateur radio operators many of whom are Motorola Solutions employees, Motorola Service Station employees, dealers, system installers, and Motorola equipment aficionados.

All repeaters on our network are connected all the time. TRBO radios have great voice quality, great coverage, and extended battery life all in LESS THAN 1/3 the channel bandwidth of a traditional analog FM repeater with TWICE as many voice channels! Our mission is to offer you a reliable and scalable choice in connectivity: local, regional, national, and international. Isn't time you upgraded to digital radio's cutting edge?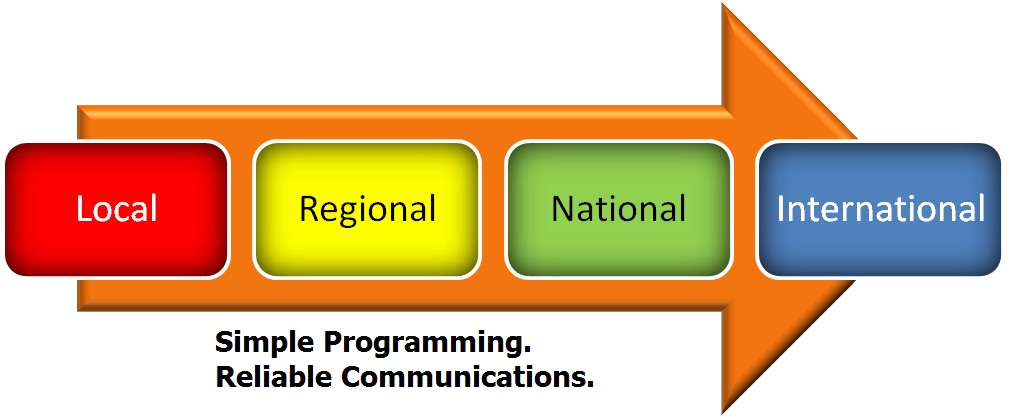 New Repeaters on the network


F1ZEI Paris, France
W8AK Piqua, OH
K1IIG Wallingford, CT
PY4REP Divanopolis, Brazil
GB7DD Dundee, Scotland
IZØZIP Rocca Monfina, Italy
N2JTI Albany, NY
KA1QFE, Northampton, MA
W4CLL Lakeland, FL
DBØLEO Leonberg, Germany
GB7TP Keighley, W Yorkshire, UK



Featured Stories
The DMR Sandbox project has launched. This is a way for developers to design features and interfaces to our network without disrupting it. Think of DMR-MARC as the stable version of the platform and the DMR Sandbox as the developmental version. However, if you want the local, statewide, regional, national, and international talkgroups you'll want to stay with DMR-MARC. The DMR Sandbox does not allow cross patches into stable networks. It is purely a developers playground.
Calibrate your Audio with the help of NorCal DMR. You must use Google Chrome for this utility. Just key up on TS1 TG9999 to use it. Right now, this is only available on a few bridges including the DMR-MARC core bridges. So, if your audio does not work, contact Tim, K6BIV and request a CC connnection from NorCal to your bridge. We are using a 2 min time out timer on DMR-MARC core bridges.
We are excited to announce a new Worldwide French Talkgroup 11. This talkgroup is available in France, the Montreal area, and areas near Geneva Switzerland.

- Repeater Talk-in: W8AK has three repeaters in and around Dayton.
These talkgroups will be available 24/7 on all repeaters.

Time Slot
Group Call ID
Group Call Name
Notes
1
1
Worldwide (English)
1
3
North America (English)
2
2
Local
2
3139
Ohio Statewide
2
3169
Midwest
2
3100
DCI Bridge
Local, State, or Midwest activity
will cause disconnection
for 10 mins.


- DMR Simplex: 446.075 MHz, Group Call 99, Slot 1
- PLEASE CONTRIBUTE to the booth costs and to DMR-MARC operations. Contact NE1B@arrl.net for Paypal submissions. Even the smallest contributions are greatly appreciated!
- Indoor Booth: BA0449 (same place as last year, near the ARRL). Volunteers again needed, contact NE1B
- DMR Forum: Introduction to Digital Mobile Radio
Friday, May 16, 3:45-5pm EDT, Room 5.
- Order your DMR-MARC t-Shirt or hat with this link
- DMR Foxhunt: To be announced soon.
- Booth Prizes: To be announced soon.



DMR UK has launched its new website.
DMR-MARC is proud to announce the launch of our Worldwide Portuguese talkgroup (75)! We also plan to launch a Worldwide French talkgroup (31) soon. These new talkgroups are in addition to the English (3), Spanish (7), Dutch (22), German (20), Italian (222), Finnish (244), and Swedish (240) talkgroups that we offer. DMR-MARC is committed to building relationships with native languages and making your user experience enjoyable as it can be. Contact Us if you would like to be connected to any of these talkgroups.
North American, European, Australia-New Zealand, and African versions of the CPS Contacts List Generator are now functional. Check under Member Toolbox.
Read all about DMR in Great Britain in the November 2013 issue of RADCOM
DMR-MARC needs your help! We're looking for additional curators for our Facebook site to help keep it current with good quality content related to the growth of DMR within amateur radio, plus the latest DMR-MARC news. Good writing skills and experience with blogging would be a definite asset. If interested, please message us via Facebook with your application now! - DON, VA3XFT
Windsor hams demonstrate DMR at Field Day 2013.
Read all about DMR-MARC at the Ontario Science Centre. Thanks VA3XPR!
BEWARE! CPS 8.5 requires a 25 kHz entitlement key to program 25 kHz analog channels. The entitlement key is free with a paid CPS subscription but we see no need to update subscriber firmware newer than R01.09.10 using CPS 8.0
Network Update
Please make sure you read the radio programming instructions before transmitting on the network!
FIRMWARE MATRIX - We HIGHLY recommend ALL DMR-MARC trustees and bridge partners to ONLY use the below firmware. This helps minimize system incompatibilities.

Repeaters
ONLY R02.20.12
XPR4550,DM3601,XPR6550,DP3601
Mobiles and Portables
R01.09.10* (or newer)
XPR5550,DM4601,XPR7550,DP4601,SL7550
Mobiles and Portables
R02.30.01 (or newer)
CP200d, CM300d, XPR2500
Mobiles and Portables
R01.00.00
C-Bridge
7770
SmartPTT Server and Dispatcher
8.4

Are you experiencing packet loss from DMR-MARC? Well, stop and read this and you may understand the bigger reason why and it's not our fault. In fact, we have designed a workaround for World and NAm feeds for those bridges that face the UDP throttling. Note: this is not just a Cogent and Verizon issue. Other ISPs are causing similar headaches. Contact Us if you need help. Please be sure to voice your complaints with your local ISP and Cogent. Tell them to stop throttling packets.
IMPORTANT!! Repeater Firmware R02.20.12 has been released. Please update your repeater immediately. DO NOT UPGRADE TO THE LATEST VERSION OF REPEATER FIRMWARE!!! You have been warned. Again.
ADVISORY! If you upgrade an XPR4550 or XPR6550 past R01.09.10, you will need a 25 kHz entitlement key for wideband 25 kHz analog channels. Therefore, we recommend R01.09.10 and CPS version 8 for programming those units.
The Nebraska Network is now active! Use TG3131 on TS2 for statewide comms.
New NorCal talkgroups have been launched, some with new time slots. See the Networked Repeater map.
The Lonestar Network is now active! If you have a Texas MOTOTRBO repeater and are interested in joining the Lonestar Network which is connected to DMR-MARC and a statewide Texas network on slot 2, email Jim Hopper, W5EBQ.
We have launched regional talkgroups on time slot 2. These talkgroups are only be available for contacts within the region. If you are outside the region you must use TG3 North America for region to region contacts, just like before. Note: Your master repeater's location dictates if you have access to the regional talkgroup. For example, peers of K9MOT have access to the Midwest Talkgroup, peers of NE1B have access to the Northeast talkgroup, peers of the RMHR and NoCo groups have access to the Mountain talkgroup, peers of Norcal, Arizona, and Hawaii have access to the Southwest talkgroup, etc.


Regional Talk Group Status:

| | | |
| --- | --- | --- |
| Talkgroup Name | Group Call | Activation |
| Northeast | 3172 | |
| Mid-Atlantic | 3173 | |
| Southeast | 3174 | |
| Texas-Oklahoma | 3175 | |
| Southwest | 3176 | |
| Mountain | 3177 | |
| Midwest | 3169 | |

NETWORK ISSUES: If you notice any problems, complete the form under the Contact Us link at the top of the page. This way your observation gets routed to the specialists. Complaining on the air, even during the weekly net, will do you no good. Thanks for your patience and help in this matter. If you have any additional detailed questions, contact your local repeater trustee.

Future Locations on our Network
Cedar Lake, IN
Germantown, WI
Chicago (downtown), IL
Lincoln, NE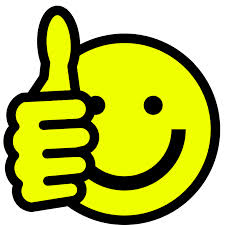 Do you have a coordinated repeater pair, a repeater site identified, and high speed access? Would you like to be our newest network affiliate? Apply to join our network today!